The Suicide Research and Prevention Initiative invites young people in secondary schools and tertiary institutions to submit proposals for research in mental health focusing on 'Promoting mental well-being, with particular focus on suicide prevention, depression and drug abuse'. The choice of study topic should be clearly related to this focus.
This research competition is part of our 2022 national conference.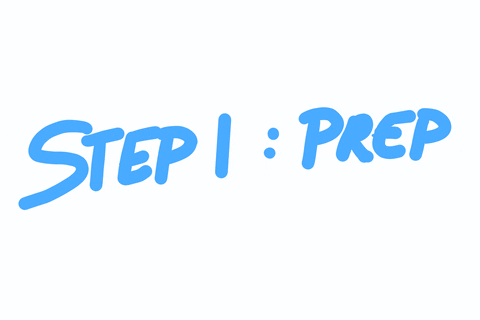 1ST PHASE: PROPOSAL SUBMISSION
The research proposal should be either a cross-sectional, prospective or retrospective study conducted within your school population or the immediate local population.
The research you propose should be a simple questionnaire-based study, with about 50 subjects (for secondary schools) and up to 100 subjects (for tertiary). The proposal submitted should be between 350 and 500 words divided into the following subheadings: Introduction, literature review, objectives, study design or protocol, references. A maximum of 5 people can submit a proposal.
Your submitted proposal should be your original idea and it will be checked for plagiarism.
Your submitted proposal will be assessed by a panel of mental health experts along with other proposals submitted from your geopolitical zone. This assessment will be fair to all proposals submitted, focusing on originality and feasibility. Submission ends at midnight on 31st May.
If your proposal is selected as the best proposal from your zone, your proposal will then be reviewed by a panel of research experts along with the others from other zones, and this time marks will be awarded. These judges are experienced senior academicians and researchers, and they are impartial and unbiased. In sending them the research proposal we will anonymize the identity of those who have submitted it. This is to further avoid any bias.
You will be given 10 minutes to present an abstract/summary of your research proposal during our national conference holding in September 2022 to mark the World Suicide Prevention Day (exact date to be confirmed). This presentation will be either in person, should you wish to attend physically, or it may be virtual.
The top three positions based on the scores of the experts will be announced at the conference in September win prizes: 1st - N250,000, 2nd - N150,000 and 3rd - N100,000. Only research work that is completed will be assessed by the experts.
SURPIN RESEARCH MENTORSHIP
If your proposal emerges among the top 3 nationwide at the conference, you will enter the SURPIN Research Mentorship Programme (SRMP) to receive guidance and mentorship from chosen research experts who will guide you to the conduct of the research work, hopefully working in collaboration with a teacher/lecturer from your institution.
You will be given financial support to the tune of One Hundred Thousand naira (N100,000) to conduct your research.
Also, upon entering the mentorship programme, you will attend an online training on research in mental health before you start your research. This will be free and is a high-quality training delivered by experts and it is unique. It provides you with a special learning opportunity which will place you ahead of your peers. You will be awarded certificates at the end of this training. This training will provide you knowledge and skills in the area of research and will be an invaluable experience it will be facilitated by research experts in the field of mental health.
NOTE:
By submitting a proposal, you agree to terms and conditions, and you agree to ensure that you meet the deadlines as they are very strict.

SURPIN will not be held responsible for any copyright infringement borne out of submitted proposals

SURPIN will not use your proposal or duplicate it should it not be selected. However, as SURPIN comprises over 100 health professionals, who themselves are researchers on their own, we cannot rule out that some may have similar research ideas that they are already working on, or that they intend to work on in future, and we cannot anticipate this.

In the final phase, only research work that is completed will be presented at our scientific conference in 2023.

By submitting the proposal abstract, the author(s) guarantee and confirms that the proposal or research has not been submitted or published elsewhere.

The author(s) indemnifies SURPIN from any third-party claims.